Be One with Nature on Kumarakom Tour
Staying in a bustling city with routine hectic schedule has always intensified my wish to take a break in a serene location. Kerala in India is on the top of my list. When I planned India tour, my husband was also ready to accompany me. After a rigorous internet research, at last we came across a tour operator in Delhi with whom we planned our Kumarakom tour.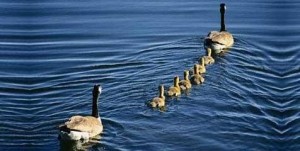 Kumarakom Bird Sanctuary
I insisted tour operator to include a rural destination as the atmosphere of a village has always been capturing my attention. And there we were in Kumarakom that lies 16 km away from the Kottayam town. It is among the most famous Kerala travel destinations.

After stepping in Kerala, what I liked the most about the state is the tranquil atmosphere, not much crowded and a perfect holiday destination. We took rest in the already booked Kumarakom backwater resort. It was not very expensive yet offered a good accommodation. Next morning, we were ready to hit the town and headed for Kumarakom Bird Sanctuary, the famous attraction in Kerala. Nestled in the backwaters, this wildlife sanctuary is sprawled over 14 acres.
Situated along the banks of Vembanad Lake in Kumarakom, the bird sanctuary is truly a paradise for bird lovers. We came across interesting creatures like cuckoo, darter, heron, owl and egret. We could also view some Mammals and Amphibians there. We clicked a few shots and came back.
After this wonderful experience, we moved towards Kumarakom village to explore its rural charm. It was a cluster of islands and farms, distinguished by a maze of lagoons and streams.
How could we skip the most interesting section of our Kumarakom trip? Yes..I am talking about my houseboat trip in Kerala. As we initiated sailing towards Alleppey, we could come cross beautiful vistas of Kumarakom backwaters. The inclined coconut trees were seem like interrupting the landscapes, flanked by lush greenery.
Served as the popular attractions in Kumarakom,the houseboat we boarded had a sun deck, a sit out cum dining area, single bedrooms (it can be upto six bedrooms), kitchen, bath and wash basin. To occupy you when the boat is not moving, the facilities like TV and video player have also been installed.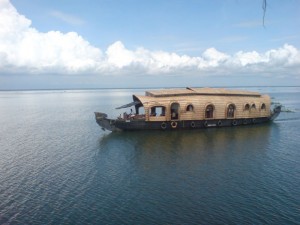 Kumarakom Houseboats
Made on bamboo, Kumarakom houseboats served us the most delicious Kerala food including coconut water, Idli with coconut chutney and Masala dosa with sambhar.
At last I insisted Hubby to go for rejuvenation therapies as I had heard a lot about Kumarakom Ayurveda. The rejuvenation therapy that I availed detoxified and revitalized the body system to enable general fitness. Ayurvedic treatments in Kumarakom not only cure you from inside but these also have the magical healing to relax your mind.
We had awesome experience on our Kumarakom tour and gained truly unforgettable memories.