Kerala Ayurveda–A Way of Holistic Healing!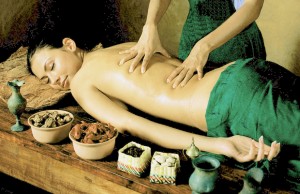 Ayurveda in Kerala
My interest in Ayurveda developed when I was in college. During that period, I got to know about Ayurveda and I started believing in the miracles of Ayurvedic therapies. Having heard and read a lot about Kerala Ayurveda, I decided to experience the same and left for Kerala, the 'Green Paradise'.
On being reached one of the Ayurveda center in Alleppey, I came across a collection of remedial programms, massages and yoga procedures. After consulting with the expert professionals, I decided to undergo 'Panchkarma' treatment with full body massage to get rid of stress and fatigue caused by hectic daily routine. A woman masseur poured lots of oil and her gentle touch worked wonders and I felt relieving of all the stress and fatigue.
During my Kerala Ayurveda Tour, I got to know different aspects of Ayurveda. Here is a brief:
Concept of Ayurveda
Ayurveda is basically a science of life. This holistic science of life has the power to cure your body in a natural way. Considered as the perfect system of healing, Ayurveda emphasizes on the benefits of taking personal responsibility for one's own well-being by imparting complete health knowledge.
Kerala is an ideal place to experience Ayurvedic therapies. It is the land where Ayurveda has been practiced for a long time. As a result, now there are many Ayurveda resorts, providing you Ayurvedic treatments through spa, massage and different therapies.
The therapies rejuvenate the body technique and treat the health problems besides facilitating basic fitness. Several of the popular Kerala ayurveda treatment plans include spa treatment plans, panchakarma, oil therapeutic massage yoga and meditation.
Some famous Ayurvedic resorts in Kerala are:
Aquaserene Ayurvedic Resort
The Ashtamudi Resort in Kollam
Somatheeram Ayurvedic Resort in Kovalam
Keraleeyam Heritage Home in Alleppey
Ayurvedic Resort in Alleppey
Kairali Ayurvedic Health Resort in Palakkad
Increasing Demand of Ayurveda

Visitors, not only Indian but foreigners are also eager to experience the bliss of Ayurveda. The Kerala Ayurvedic resorts offer the travelers multiple Ayurveda tour deals in Kerala including eating plan, spa, massage, yoga-meditation and treatment. Ayurveda massage is an importance remedy that may be used to men and women with no age bar.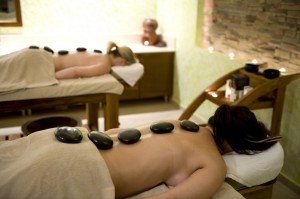 Kerala Ayurveda Treatment
Benefits of Ayurveda
Ayurvedic treatment uses medicated oils, drugs or powder prepared from natural herbs and plants as a result causing no side-effects.
Ayurvedic treatment also contributes in making the body more responsive to medicines and cures you by balancing the doshas which is a quick way of the healing process.
Yoga exercises help in strengthening the muscles, bones and many important organs like liver & heart, thus improve the blood circulation.
Ayurvedic therapies and meditation aid in calming down the nerves and relieve you of all the stress  of day-to-day life.
Panchakarma and Yoga exercises are also helpful in removing the harmful toxins from you body and thus making you feel relaxed.
Branches of Ayurveda
Following are eight branches of Ayurveda:
Kayachikitsa-Internal Medicine
Kaumarabhritya Tantra-Pediatrics
Bhuta Vidya-Psychology/Psychiatry
Shalakya Tantra-Ears, eyes, nose and throat
Shalya Tantra-Surgery
Agada Tantra-Toxicology
Rasayana Tantra-Rejuvenation
Vajikarana Tantra-Fertility Therapy
The wonderful massage with perfect healing touch really energized me!