Kerala Ayurveda: Art to Revitalize Yourself
I had enjoyed enough of Kumarakom Backwater Cruises in Kerala. Later I started my exploration for sheer hospitality, luxurious aura and blissful Ayurvedic therapy. While going through Kerala travel guide, I came to know that the science of Ayurveda was originated in India around 5000 years ago, and it still occupies a prized place in Kerala. While exploring Kumarakom, I noticed that the place was blessed with rich flora consisting of rare herbs and natural oils.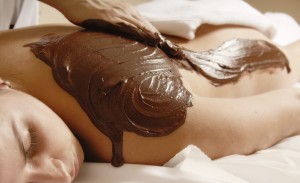 Kerala Ayurveda
I was booked in 'Coconut Lagoon' – a CGH Earth Group Enterprise (formerly known as the Casino Group). The respective luxurious resort is located amidst palm trees on the eastern shore of Lake Vembanad, at the mouth of the Kavanar River. I could see abandoned coconut plantations all around. The place was designed to give visitors an authentic insight into Kuttanad life. Moreover, the vast Vembanad Lake also adds to the beauty of the place.
I was provided with an AC cottage and I free to avail facilities like swimming pool, multi-cuisine restaurant and Ayurvedic massage centre. Those small cottages are called 'Tharavadu' in local language. The best part was that I could enjoy magnificent views of Lake Vembanad from my room. The staff there told me that the resort offers a plethora of magical Ayurvedic massages by experienced masseurs that have the power to cure any chronic ailment like arthritis, paralysis, obesity, sinusitis, migraine, premature ageing and skin problems etc. And such therapies are performed under the guidance of expert vaidyas (physicians).
I observed all the eight branches of Kerala Ayurveda there, which include: Internal Medicine (Kayachikitsa), Pediatrics (Kaumarabhritya Tantra), Psychology/Psychiatry (Bhuta Vidya), Ears-eyes-nose-throat (Shalakya Tantra), Surgery (Shalya Tantra), Toxicology (Agada Tantra), Rejuvenation (Rasayana Tantra) and Fertility Therapy (Vajikarana Tantra). As I was on a relaxing vacation in Kerala, I preferred going through a rejuvenation therapy. The therapists there gave me an awesome massage with natural herbs and medicated oil. It helped in refreshing my mind as well as senses.
Lastly, I asked the manager for some leisure activities, to which he provided me with an assistant for sunset cruise. Spending the waning hours of the afternoon just watching the sun go down was an incomparable experience. This relaxing trip was fascinating in every perspective.