Recounting the Enchanting Attractions of Munnar – 2nd part
Next morning, we were supposed to go for sightseeing. The driver picked us up from the hotel and we were out for another beautiful experience to visit Neelakurinji. Though it was March, yet the temperature fluctuated dramatically. As we were loaded up on bottled waters, we could easily deal with the hot weather. Finally we reached Neelakurinji, which was a sight to behold.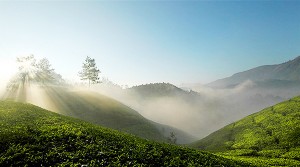 Munnar Trip
Neelakurinji is a flower, which is found high on the mountains. Based on our guide's knowledge, we came to know that the flower blooms once in every 12 years.
Having a wish to see the blooming flower, we left for Anamudi Peak. Known as the highest peak in South India, it captured us for a long time. I and Sherry just could not take off our eyes from the gorgeous sights. A drive in the hill station is totally a refreshing experience as you come across many beautiful sights that lift up your mood.
Mattupetti Dam was the next part of our exploration. Just 10 km from Munnar, it is a splendid dam with boating arrangements in its reservoir area. We saw many people with their family. With its fascinating atmosphere, it becomes a great place for picnic.
After that, comes the Echo Point. As the name suggests, the place 'Eco Point' allowed us to hear the reverberations of our voice. Our next halt was at Kundala, another pristine location. It has an angelic dam site. We drove back to the hotel and treated our taste buds with the delicious food.
Sherry told that next day we would be visiting Devikulam. As we started, I was unable to hold back my excitement. This small yet sensuous little town just mesmerized us with its lovely lawns and beautiful plantations. The mist-coated hills and fresh mountain air multiplied our joy of our trip to Munnar.
We also visited Sita Devi Lake. It is famous for trout fishing. While passing through the roads, we could see the locals, enjoying working in tea gardens with their families. The sight forced us to think that how these people could enjoy working outside with such enthusiasm whereas we even get tired while sitting in our cabins with all the modern facilities! May be this is the charm and aura of hill station that keep your refreshed with its cool air and natural surroundings.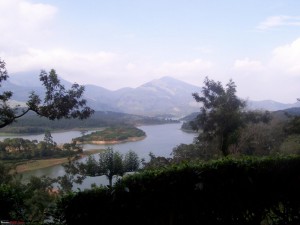 Sita Devi Lake
At the end of our tour, I insisted Sherry to buy some tea packets from shopping outlets in Munnar as I wanted to take home the magical aroma, I smelled there. We bought few packets and came back to our hotel. Next day, we were back to New Delhi for further journey.
All I could say after that trip is, we were even more happy, contended and refreshed with our Kerala visit!!