Soothing Touch of Nature with Ayurveda in Kerala
If you are looking for a refreshing escape, then Kerala is the best place to visit in India. Drained from my work routine and hectic life, I decided to embark on Kerala Ayurveda tour to rejuvenate myself. Like always, my boss renounced me from taking leaves and it took me one week to persuade him. I simply do not understand why these people become so inactive when it comes to approving leaves.
Finally, I got the leaves and engrossed in my own world, set out for my Kerala Ayurveda trip. Heading to Kerala by air, I thought all the way about which Ayurveda package should I opt to get a complete rejuvenating experience.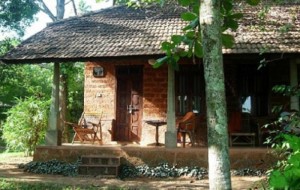 Sarovaram Ayurvedic Backwater Resort Kollam
I got to know about the famous Ayurveda resorts in Kerala. The list included:
Keraleeyam  Ayurvedic Resort – Alleppey
Athreya Ayurvedic Resorts – Kottayam
Somatheeram Ayurvedic Spa  Resort – Thiruvananthapuram
Kairali Ayurvedic Spa Resort – Palakkad
Harmonia Ayurveda Beach Garden – Thiruvananthapuram
But my search ended with Sarovaram Ayurvedic Backwater Resort in Kollam. I got to know few important things about Ayurveda, which I am sharing with you. Originated thousands of years ago, Ayurveda in Kerala has been serving as an age-old science for healing. The word Ayurveda combines two terms including 'Ayur' meaning 'Life' and 'Veda' meaning Science.
A soothing place at the lakeside, calm and homely, the Ayurveda resort at Kollam houses a lush garden, clean accommodation and good food. Then, it was the time to go for Ayurveda treatment. I met Ayurveda Doctor who was very caring and friendly and helped me out to plan an Ayurveda package for me, considering my body type.
The massage, steam bath and the therapies were relaxing as well as reinvigorating. I was completely soaked with medicated oil and the fingers of the female masseurs were casting a spell on me. The Ayurveda doctor also recommended me several exercises that benefited me a lot. There is a unique treatment for different body types, depending upon which 'Prakriti' you belong to.
The popular Ayurveda treatments I came across at Kerala Ayurveda resort included:
Abhayangam: It is an Ayurveda body massage with special oils. Besides relaxation, it results into preventing ailments, aging and increases immunity.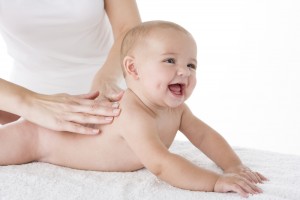 Abhayangam Massage
Dhara Kalpa: This Ayurveda therapy proves beneficial for curing chronic diseases like stress, insomnia, hysteria, headache and insanity. Done with a mix of herbal oil, ghee, milk, coconut water combined with citrus fruits and vegetables, the massage is quite relaxing.
Kativasthi: It serves as a panacea for all spinal related issues including backaches, spondylitis, muscle spasms, osteoporosis and slipped disc. A herbal dough paste filled with warm herbal oil is used for this therapy.
Njavarakizhi: It is an excellent therapy for treating rheumatism, arthritis and other muscle associated disorders. The massage is followed by a steam bath.
My experience of Kerala Ayurveda tour was a successful endeavour that aided me to accumulate my hidden energy. So, when you are heading for a Ayurveda trip to Kerala?