Spot the beauty of floral varieties in Munnar in Kerala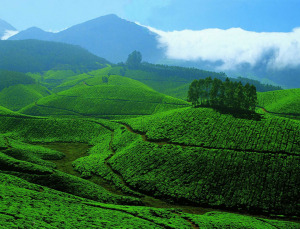 Munnar Hillstation
"The Earth laughs in flowers," opined Ralph Waldo Emerson. And of course, it does.  Disguised as angelic incarnations, flowers bestow the best of nature's beauty. In spite of not being botanists or even scientists, our love for these floral benedictions is immeasurable. So, where to head for? Our unsaturated desire gestured for the Valley of Flowers. Well, indeed, who wouldn't? But we chose Munnar in Kerala. Extolled mainly for its scenic beauty, Munnar tour is an excellent exploration.
The exotic and natural beauty of flower plants in Munnar Hill Station has always attracted the travellers from across the globe. There are around 15,000 species of flowers blooming in Munnar. We made a list of the tourist places in Munnar and star marked the places where the flowers can be seen in abundance. These scented flowers a phenomenal charm to the majestic beauty of these lands.  Following are the list of flowers that we  explored.
So read and soak yourself in their mystical fragrance:
Neelakurunji:  Lauded as the charm of Munnar, Neelakurunji (or passionately called by the botanists as Strobilanthum Kunthianum) bathes in the hills, in blue, once in every twelve years. This flower with 40 odd varieties blossoms mostly in hues of blue and thus it is called Neelakurunji, 'Neela' meaning 'blue' and 'Kurunji' is the local name of the flower.  Kovilur, Kadavari, Rajamala and  Eravikulam National Park are the spots in Munnar where Neelakurunji are seen in abundance. Undoubtedly, they are one of the major attractions of Munnar.  And yes, we are gearing up for 2018, the next blooming season.
Roses: Different species and colours of rose plants are found in Munnar. They are found here ranging from size, colour, compact from shrubs to climbers. It is heavenly to see the climbing roses carpeting the entire house from outside.  They are found in almost every tourist places in Munnar.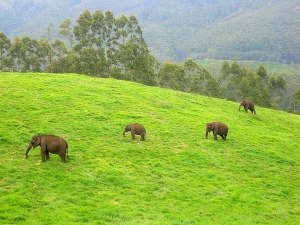 Munnar Tour
Jasmine: Munnar is bedecked with varieties of Jasmine. Colourful gardens, indoor plants and cut flowers – they are grown in various ways. Gajra – the flowery ornament is also made with them. They have a very sweet smell and the entire Munnar scents with Jasmine when they are in full bloom.
Bougainvillea: It is the most common flower found in Munnar. They are found in around 15-18 species. Attractively coloured, they are also called as 'paper flowers' because the bracts are thin and papery.
Orchids: Munnar sees the profuse growth of Orchids. They are not difficult to grow but require certain atmosphere and minerals for their nourishment. Delicate little wild orchids are found spontaneously growing on the trees and rocks  of Munnar.
Someone has truly said that people who choose to deny God don't spend enough time looking at tulips, orchids or roses. Remember the musical album by Ringo Starr, stop and smell the roses? Now indeed you can smell them, at least in Munnar.